PATRONS
ThankYou
Winifred Flint
Prime Minister-designate says He's Ready for Ratification Hearings
Monday, August 12, 2019 5:06:30 PM GMT+0000
Prime Minister-designate Fritz William Michel said he has completed drafting his general policy presentation required for the ratification hearings in Parliament.
The aspiring fourth prime minister of the Jovenel Moise administration says he only awaits the invitation of the Chamber of Deputies to proceed.
The Chamber of Deputies is engaged in an impeachment proceeding of the Head of State Jovenel Moise. Likely to not have the votes, the process will take some time off the calendar.
Approaching is the second Monday of September where deputies will be out of session. The Head of State can declare an extraordinary to bring them back if that would be the case.
Senate, on the second Monday of January will lose a third of its members. The likelihood of ratifying a prime minister at that point will be significantly minimized.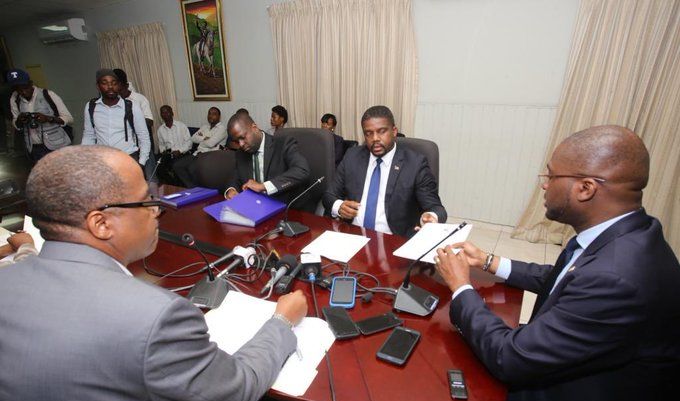 Comments
Re: Prime Minister-designate says He's Ready for Ratification Hearings