PATRONS
ThankYou
Winifred Flint
Haiti: Government Mute on La Saline, Carrefour Massacres
Saturday, July 20, 2019 6:11:32 PM GMT+0000
More than 80 victims, killed, wounded and maimed, the Haitian government has not produced any report on the massacres which took place in the La Saline and Carrefour-Feilles communes of Port-au-Prince. It took 9 months after the first attack on citizens, La Saline, November 2018, but a few days after the United Nations Secretary General questioned the impunity in the case, July 12, that the Port-au-Prince District Attorney's Office provided some numbers but no report on the events.
Government Commissioner Paul Éronce Villard refuses to describe what happened in the La Saline massacre. He refers to it as the "La Saline dossier" and does acknowledge that people were "lynched, burned and riddled with bullets and dead bodies were found in the mud in the street", but not much more.
Mr. Villard provided figures, 96 persons of interest, 16 arrests, 14 automatic weapons siezed, for 71 victims according to local human rights organizations, 26 victims according to the UN. For the events in Carrefour-Feuilles, 18 arrests for 45 victims.
Gov't and Police Alleged Involvement
Human rights organizations and citizens have pointed the finger at members of the Jovenel Moise adminsitration as responsible for the attacks.
Coordinating with police and street gangs, Departmental Delegate of the Ouest Richard Duplan appeared to be the hands on coordinater, even witnessed on the scene of the attack in November along with some of the leadership in the local specialized police forces.
Both human rights organizations and the United Nations agree to these reports.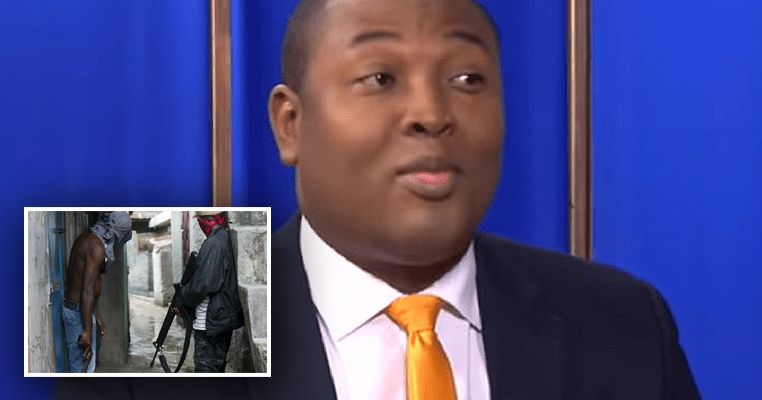 Comments
Re: Haiti: Government Mute on La Saline, Carrefour Massacres