A Year of Ceaseless Political Unrest...
Monday, July 8, 2019 1:55:28 PM GMT+0000
July 6, 2018 to July 6, 2019, a year of social unrest, anti-government demonstrations, uninterrupted political crises and gang violence. It has been a year of a deteriorating economy and the living conditions of the population. A year later, the president of dispute is still the President of the Republic.
Since July 6, 2018, the country has never experienced a moment of respite. Wanting to take advantage of a football match between Brazil and Belgium in the World Cup to raise the price of gas at the pump, the government of the day, led by Jack Guy Lafontant, had fueled the anger of the people. Black days followed for the country.
One year later, President Jovenel Moïse could not turn things around. However, he remains in power, clinging to his constitutional mandate, despite repeated attempts by the opposition to push him to resign. "We are satisfied with the popular advances recorded since today it is the entire Haitian population, from North to South, from East to West, who stands up to bring the demands of the Democratic and Popular Sector since long time. The fight must continue, "said the newspaper Me André Michel, spokesman for the Democratic and Popular Sector.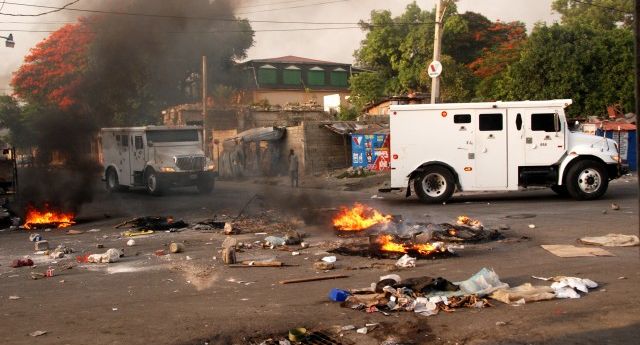 Comments
Re: A Year of Ceaseless Political Unrest...