Police, Activists Clash Near Journalist's Funeral
Monday, July 8, 2019 11:43:48 PM GMT+0000
A vehicle, registered BB-292019, was set ablaze Saturday following a clash between activists and police at the funeral of journalist Rospide Petion.
The presence of Judge Bredy Fabien at the Sacred Heart Church in Turgeau was protested by many at the funeral. The justice has had his reputation questioned in the media over the past decade for his handling and mishandling of cases involving members of the sitting administration.
It is being reported that officers of the Haitian National Police (PNH) fired tear gas that affected many of the attendees of the solemn ceremony for the Radio Sans Fin (RSF) voice that was loved by many.
A restaurant adjacent the vehicle was damaged in the most part by the flames.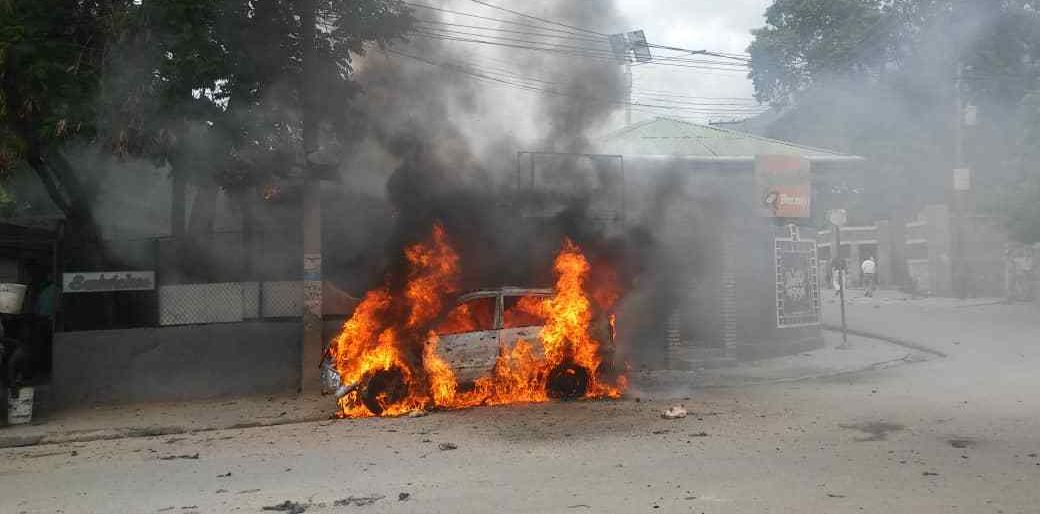 Comments
Re: Police, Activists Clash Near Journalist's Funeral