"Nou Pap Konplis" Reiterates Call for Continuous Mobilization
Monday, July 8, 2019 3:59:04 AM GMT+0000
"Nou Pap Konplis" a group within the Petro Challenger movement reiterated the call for continuous mobilization in Haiti. On Tele20's "Haiti, Sa K Ap Kwit?", group leader Ricardo Fleuridor reiterated the call for the resignation of the president and the prosecution of persons charged in economic crimes involving the PetroCaribe loan fund.
Ricardo Fleuridor, a PetroChallenger, on Friday, July 5th, was on the set of Tele20's "Haiti, Sa K Ap Kwit?" (Haiti, What's Cooking?) to discuss what he and his faction within PetroChallenger, Nou Pap Konplis (We won't be accomplices), believes.
"...we intend to maintain a peaceful popular mobilization to ask justice to assume its responsibilities vis-à-vis of all the actors involved in the PetroCaribe dossier, according to the report of the Court of Accounts, and we call for the responsibility and the commitment of the citizens."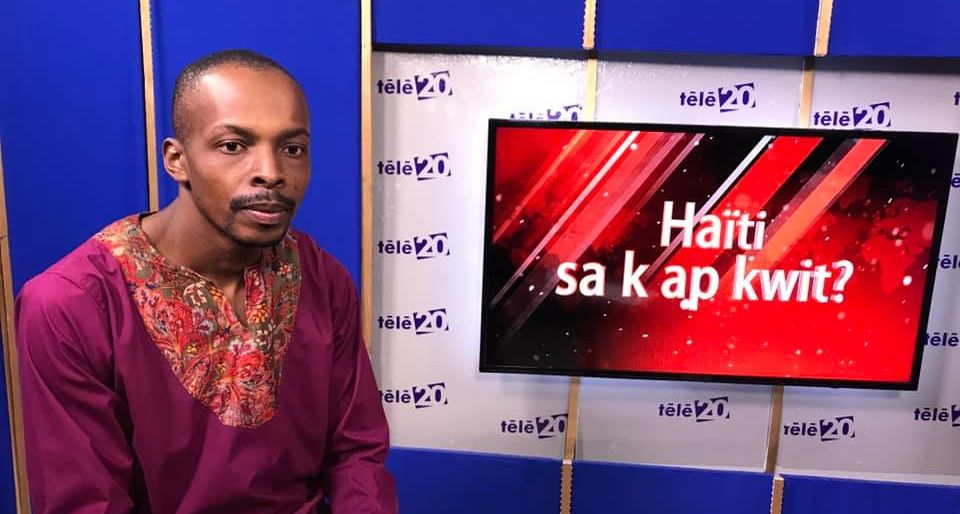 Comments
Re: "Nou Pap Konplis" Reiterates Call for Continuous Mobilization