Tuesday, October 8, 2019 3:37:41 PM GMT+0000
Tico Armand Hosts 3rd Annual Creole Image Honors Awards, October 19, New Jersey
Honoring the unsung Heroes of the Haitian community, the Creole Image Honors presents its third installment on October 19, 2019, in Passaic, New Jersey.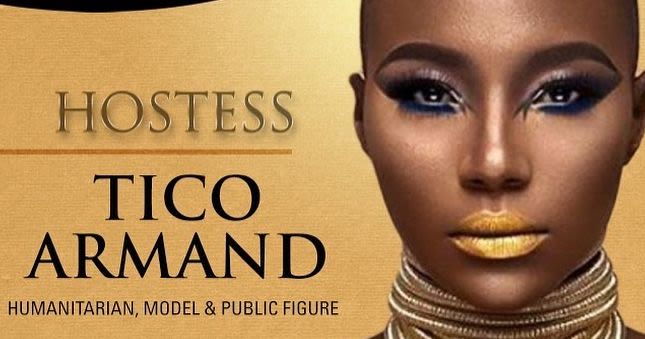 The annual black-tie affair offering top-notch catering, entertainment and honorees is also in support of underprivileged children throughout Haiti. A portion of this year's proceeds is designated for the non-profit organization, Aides Sans Frontier (AISF).
This year Creole Image Honors celebrates the following illustrious honorees:
Grammy nominated Mimerose P. 'Manze' Beaubran and Theodore 'Lolo' Beaubrun of Boukman Eksperyans
Grammy Award Winning Musical Composer and Multi-Platinum Record Producer Jerry 'Wonda' Duplessis
RocNation Senior Director of Operations Olympic and World Athletics Championships Finalist Samyr Laine
Celebrity Entertainment Attorney Bob A. Celestin, Esq.
Celebrity Chef Ron Duprat
Union Township First Haitian Mayor Mayor Michele Delisfort
Visual Artist Harold 'Zoe Black" Caudio
Luxury Men's Designers Ron and Ron
The 3rd Creole Image Honors will be hosted by humanitarian, model and public figure Tico Armand. Celebrity Chef Rose Jean owner and founder of Chef the Rose will present her exquisite cuisine during cocktail hour and among the entertainment is Industry Powerhouse Bélo.
Celebrity DJs include DJ Joel from MostWanted and DJ OK will keep you on your feet during the afterparty.
CREOLE IMAGE HONORS AWARDS powered by RENEW 1804, INC., a 501(c)3 corporation, presents the Third Annual Awards at Factory 220 located at 220 Passaic Avenue, Passaic, NJ. Tickets are $125 and portions of the fundraising proceeds will support AISF, AIDES SANS FRONTIER, a non-profit organization that provides support to underprivileged children throughout Haiti.
---
ABOUT RENEW 1804, INC.
RENEW
Restore
Economic growth
Neighborhood
Education
Wellness
RENEW 1804, INC's mission is to restore communities through efforts that support education and wellness of the residents to enable them to build neighborhoods which spur economic growth back into the local communities in a self-sustaining manner. That means addressing the community's physical features, quality of life and economic development in one, coordinated strategy.
---
ABOUT AISF
Aides Sans Frontières (AISF), was founded in 2009 in Haiti. Their mission is to give more children a healthy start, the opportunity to learn and protection from harm. AISF is a able to accomplish their mission of ensuring children can learn and thrive through sponsorship programs by providing much needed packages to improve the quality of education for underprivileged children receive.